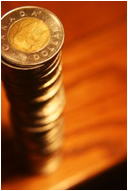 We offer several services that can help you or your lawyer if you are in the process of a separation or divorce and are currently or expecting to receive or pay support payments.
Please click on a topic below to find out more information:
Services – Amount of Support
We can assist in determining the appropriate amount of child or spousal support by:
determining the appropriate income figures to be used with the child support guidelines or the SSAG.
determining the amount of child support and spousal support in accordance with the child support guidelines and the SSAG.
determining the lump sum value of support in arrears, split between principle and interest if necessary. Our proprietary software for determining spousal support amounts under SSAG is more flexible than commercially available software and enables us to do the calculations with prior year tax and benefit information which results in more accurate calculations of support payments in arrears.
Services – Valuation of Support Payments
It is important to consider what will happen in the event that the person paying the support dies. One possible method for securing your support payments is to have the person paying the support maintain life insurance, with you as the beneficiary. We can determine the appropriate amount of life insurance that will need to be held.
Our valuation methods take into consideration the various tax issues based on the situation and your personal information to ensure that the value is both fair and adequate. We provide the valuation of your support obligations to you, and your lawyer, in a formal report.
Fees for our services
We are not able to provide a fixed fee for these services due to the varying complexity of different cases. Please contact us for a fee quote.
Please feel free to contact us with any questions that you have.